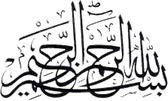 Assalaamu alaikum warahmatullah
Alhamdulillah, Muslim Basketball is back for another season in New Jersey and Pennsylvania.
This season, we are excited to launch a third, dedicated location in Central NJ. Each league (North NJ, Central NJ, and PA) will conduct their own seasons followed by playoffs. The winning team of each location will compete to determine the overall Muslim Basketball champion!!
We hope to see you on the courts insha'Allah!