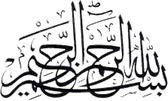 Assalaamu alaikum warahmatullah
Alhamdulillah, Muslim Basketball is back for our 24th season at Parsippany PAL!
Last season's D2 was epic featuring a 15th seed taking home the coveted championship trophy. Can Granada build upon its success or will there be another changing of the guard? 24 teams will battle for the D2 crown in our 24th season!
This summer also marks the return of our 30+ Division with 8 slots available and a full 10 game season!
We hope to see you on the courts inshaAllah!