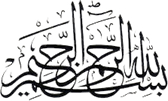 Assalaamu alaikum warahmatullah
Alhamdulillah, Muslim Basketball is proud to announce the launch of its 22nd season, SUMMERBALL '17!
This season brings some exciting changes to Muslim Basketball. We will allow players to once again play in multiple divisions. D2 will play a 10 game season on Saturdays. We also have an all-new 5 game pilot for a 30+ Division on Thursday nights. We hope to see you on the courts inshaAllah!