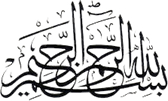 Assalaamu alaikum warahmatullah
Alhamdulillah, Muslim Basketball is proud to announce the launch of its 23rd season, WINTERBALL '18!
We will continue to deliver to the strong demand of D2 with a full 10 game season on Sundays at Coastal Sports in Fairfield. We hope to see you on the courts inshaAllah!